Why We Treat Everyone Like an Athlete: Clinician Approach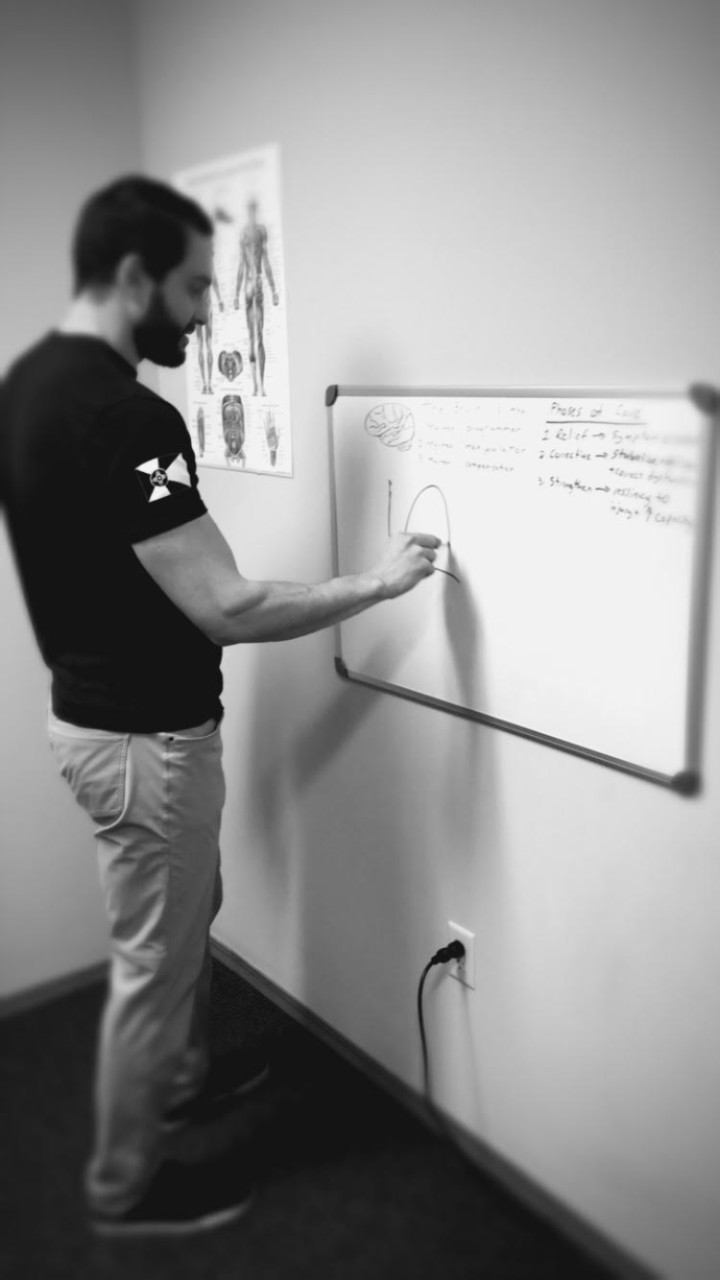 The ICTMJC Mindset
If you knew Patrick Mahomes was going to come to the presentation you were doing, how much more would you prepare, wanting to give the best presentation of your life? Maybe you could care less, but you get the point. The majority of people would automatically prepare like an over-caffeinated-mad-man to make sure the presentation was top notch. But what if we treated everyone like that? What if we were fully present and brought our "A" game with everybody? What if we went that extra mile no matter who was in front of us? This is the mindset we at ICT Muscle & Joint want to have. Nobody is more important than anyone else. Everybody deserves that world-class-athlete-treatment.
Movements, Patterns, and Pain
But why an athlete? Because life is an athletic event; no matter in sport or in general life. With injury or pain, we are screening the movement pattern that could be the underlying cause while also helping manage the symptoms in the time being. Movement is movement and a pattern is a pattern, whether on the field or in the office. If you must sit for daily work, then you automatically have your body in one pattern (flexion) for most of the day. Just like an athlete being monitored for his or her strain level, sitting in flexion creates an incredible amount of strain for the desk jockey in one pattern over time. We were meant to move, express our joints through all their ranges of motion, and have variety in our day. It is not the movement or pattern that caused the problem, but the movement or pattern you were not prepared for. You were not designed to sit for 12 hours a day, every day, nobody is. In other words, sitting in flexion is not the enemy, but maintaining the position for endless hours each day with no counteracting approach is the problem. It all relates back to movement and patterns. If we can clean those up and get you moving better and more efficiently with more variety, we can help prevent those aches and pains from coming back.
Forever Young
At ICT Muscle & Joint, we love advocating for people to be active. We want to either help people find activities they love doing or keep them doing the activities they already love pain free and performing well for a lifetime. We tend to notice people seeing movement as more of a chore, a punishment, or an optional activity to "keep us looking good". We hear the "I must be getting old" mantra and thought that pain is just something that comes with getting old. Because of this, we avoid more activities because of fear of doing more damage to our "old" joints. This is all a myth and the body is designed to move pain free and strong well into old age. This can all be changed with a mindset shift. Thinking of ourselves as athletes, young and abundant instead of old and limited. Celebrating our bodies and continuing to push ourselves, instead of tearing them down as old, rusty, and needing to be cautioned. This is why patient education for us as clinicians is of number one importance to us. Dispelling myths and getting people to change their mindsets on movement and their bodies can sometimes be the most important service we provide for them.