Stop the Orthotic Band-Aid Treatment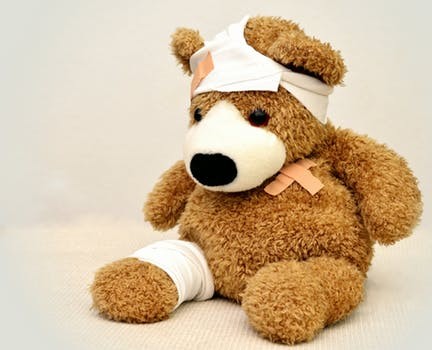 I am tired of seeing orthotics being prescribed like pills. Oh, your foot hurts… Well this shoe and orthotic combo work wonders but it will cost you $1300+. Um… No. Has your foot pain hurt you your entire life? Chances are the answer is a strong no! Over-the-counter orthotics are relatively pointless to relieve your pain unless they cost $20 or less constructed with Sorbothane. Here is a link for a pair on Amazon or if you want them now most Walgreens or CVS carry them. Sorbothane is the best shock absorbing material on the market, period. This type of orthotic is more for those individuals that have generalized foot pain during long periods of standing.
The overwhelming percentage of individuals who are told by said doctor or foot expert they need orthotics are drastically overplayed. Why you ask? Simple – money. Who doesn't want to get paid $1300 for something that cost $20 (tops if it's from the store) to produce. It's a great ROI booster.
Signs your orthotics aren't worth more than $20:
You walked into a store and walked out in 10 minutes with a new pair of fancy orthotics.
They had you stand on a fancy machine that scanned the bottom of your foot!

Seriously, this is pointless because your arches change shape throughout motion and it has been proven time and time again that arch shape has extremely little to do with foot pain.

Said expert says your foot pronates too much.

Run. Just RUN!
It's fun to throw around fancy words like supination and pronation but again the number of individuals (including runners) with an extreme enough foot structure to be remotely significant to need an orthotic is extremely small. We all love to feel like the exception. It makes us feel unique and sales(wo)men love to sell that experience with a nice grin on their face(s). If your foot structure is that far "structurally" gone than orthotics can help but you should be looking for a custom orthotic, not premade orthotics off the shelf.
Foot pain is a symptom not a cause. There is something driving the foot pain and the overwhelming percentage of the time orthotics are simply a band-aid. You wouldn't want a heart surgeon to throw a piece of ducktape on an artery and charge you for it. That's not going to fix anything! If you're looking for a place or facility that is worth spending on custom orthotics or exercises to help your foot pain I will be following this blog up shortly with just that!
End Rant.