Clinic Insights from Our Intern Riley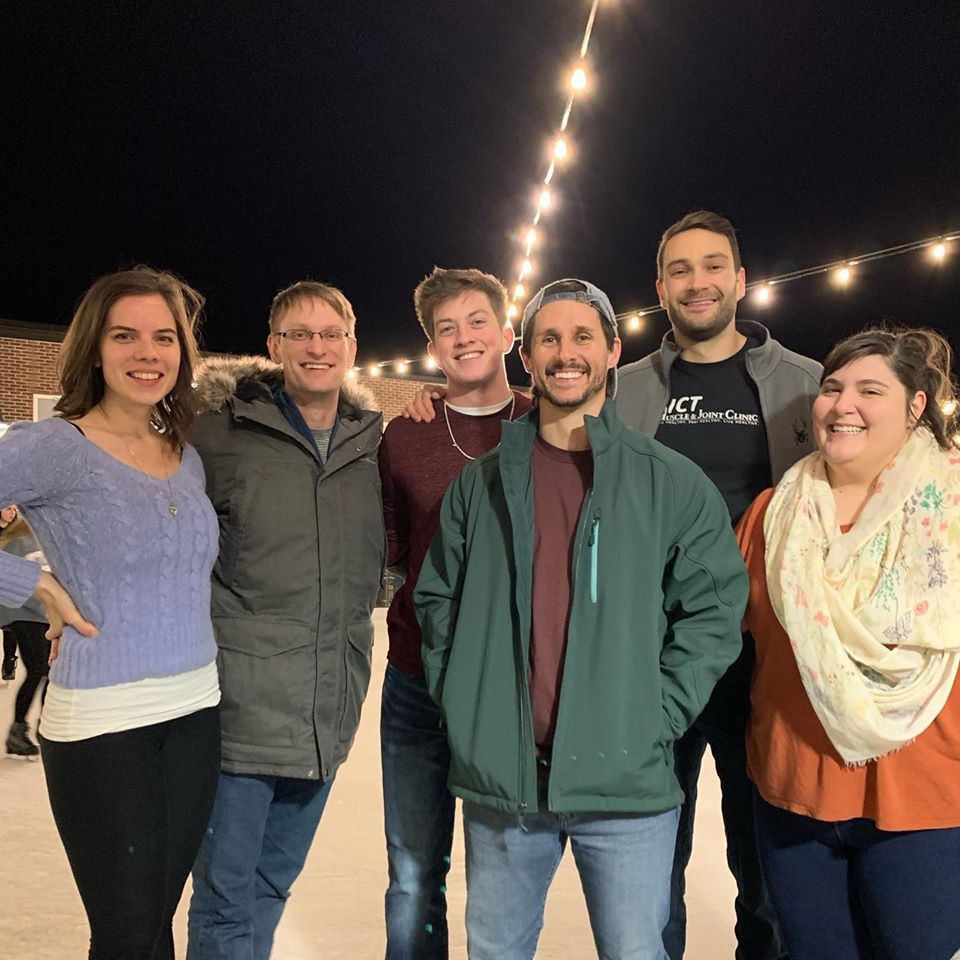 My name is Riley Dreher and I was blessed with the opportunity to complete 500 total hours of shadowing at ICT Muscle and Joint Clinic through Wichita State University. This internship was my final project to complete my Bachelor's Degree in Exercise Science. I have been accepted into Cleveland Chiropractic College in Overland Park, Kansas where I will begin attending school next January. During my time here at ICT Muscle & Joint Clinic, I was able to develop, study, and seek further knowledge of what I can offer to the future chiropractic world and what ICT Muscle & Joint Clinic has to future patients.
Who exactly are the clinicians at ICT Muscle & Joint Clinic? Are they chiropractors, are they physical therapists, or are they occupational therapists? The world of Wichita has an undiscovered gem for you. As a matter of fact, they are Chiropractors that specialize in a plethora of rehabilitation techniques. ICT Muscle & Joint Clinic isn't your regular snap, crackle, pop docs of the past. They are Chiropractors of the future that seek to find long term solutions for pain relief. As a patient, they can offer straight spinal adjustments, cupping, scraping, dry needling, rehabilitation exercises to strengthen the injured or weak areas, and various other techniques. The overall goal of this clinic isn't to get one sucked into a long-term, one-size fits all treatment plan that keeps patients coming back for unnecessary visits, instead they are working to develop individualized treatment plans that result in improving pain and overall quality of life for their patients as quickly as possible.
A common theme of the patients who visit this clinic is that they have seen a host of clinicians in an attempt to find answers for their pain. Frustration builds as they are prescribed pills, given steroid shots that only grant temporary relief. Patients may even resort to having surgery only to find that their pain and other symptoms are still not improved. Another common route we see is that patients seek help from physical therapists, but they aren't getting the results they want. These temporary fixes or incorrect exercises become frustrating and demoralizing to the patient. At ICTMJC, they understand that pain can be caused by a variety of ongoing conditions and other factors. Whether someone has chronic or acute pain the main goal is to educate the patient on not what the pain is, but where it is coming from. They look at the source of pain and the body as a whole and live in the worlds of pain management. As patients progress they move further along into performance exercises to help keep patients out of pain.
What sets ICT Muscle & Joint Clinic apart from the rest of the chiropractors in Wichita is that this office does not pigeon hole anyone's pain. While, they understand that they can't fix everyone, they diligently work to evaluate, assess, and listen to their patients. If it is necessary, they do not hesitate to refer their patients on to get them the proper treatment they deserve and clearly stay within their scope of practice. To someone who is seeking pain relief and hasn't found an answer, I would highly recommend they visit ICT MJC. I guarantee that no one will offer the same amount of compassion, care, and knowledge that the clinicians here possess. Whether it's Dr. Keith, Dr. Rachel, Dr. Sam, or Dr. Tyler, the service you will receive will be top-notch. The reciprocation of high-quality treatment and phenomenal standard of care will be identical at either location!
My experience here at ICTMJC has opened my eyes and provided me clarity for the style of Chiropractic care I would like to provide in the future. The consistent results from this style of practice will motivate me in my journey through chiropractic school to gain even more knowledge to arm myself with a variety of modalities to treat all.
If I had the opportunity to observe your treatment while visiting ICTMJC, I thank you for allowing me to sit in and learn from the best.