We are proud, honored, and excited to announce ICT Muscle & Joint Clinic will officially be open Monday, February 1st 2016!
ABOUT US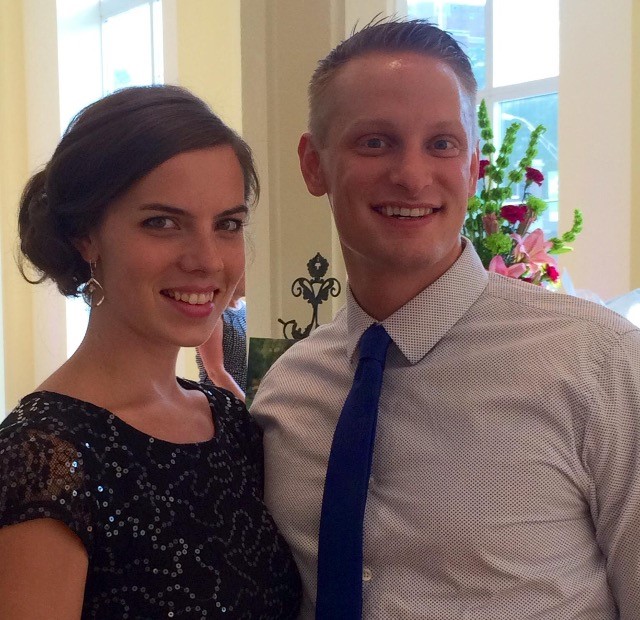 Our mission is to empower our patients and community by maximizing their quality of life through: education, corrective exercises, nutritional advice, and soft tissue therapies. We take an active, hands-on approach focusing on the treatment and elimination of the root cause of your pain and/or physical limitations. We specialize in musculoskeletal and sports-related injuries including all forms of: back, foot, knee, hip, shoulder, and neck pain.
ICT Muscle & Joint Clinic is owned and operated by Dr. Keith Sparks and Dr. Rachel Girrens. Keith is from Sedalia, MO and obtained his bachelor's degree from Missouri University. Rachel was born and raised in Wichita, KS and attended Newman University. Drs. Keith and Rachel attended Cleveland Chiropractic College, in the Kansas City metro area, and participated in numerous extra-curricular seminars outside of Cleveland Chiropractic's core curriculum. Some of their seminars attended and certifications obtained include: Motion Palpation Institute (MPI), Active Release Techniques (A.R.T.), Dynamic Neuromuscular Stabilization (DNS), FAKTR Soft Tissue, FAKTR/KT Taping, SFMA, FMS, and McKenzie/Mechanical Diagnosis and Therapy.
LOCATION
ICT Muscle & Joint Clinic is located at 7829 E Rockhill St #303, Wichita, Kansas. This is across Rock Road from Barnes & Noble and Red Rock Canyon Grill in Bradley Fair, in the Rockhill Office Complex, on the south side of Rockhill Street.
CONTACT US
Contact us via email: This email address is being protected from spambots. You need JavaScript enabled to view it., or phone: (316) 854-3010, with any questions. Let us help you reduce and eliminate your musculoskeletal aches and pains while maximizing your health and quality of life!
Move HEALTHY. Feel HEALTHY. Live HEALTHY.